So electro-house producer and DJ Deadmau5, met celebrity tattoo artist Kat Von D on Twitter and what better way to propose to his #1 than ON Twitter.
The mouse-head donning beat slinger asked for Von D's hand in marriage tweeting: "I can't wait for Christmas so…. Katherine Von Drachenberg, will you marry me?"  with a photo of the ring which features two skulls surrounding the diamond which will be replaced by a black diamond. Of course she said "Yes"!  
Proposing on Twitter: tacky or romantic (given the situation of how they met)?
Here's a sample photo of the black diamond ring that's going to take that  clear and not-too-bad looking piece of rock's place: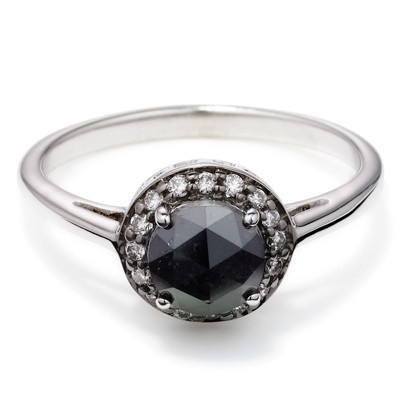 poweradepuke reblogged this from celebengagementrings
A compilation of different celebrity engagement rings, from classical to non-traditional. Every woman's (and man's) ultimate guide to choosing the right dazzler to start another chapter for your personal fairy tale.
Tweet